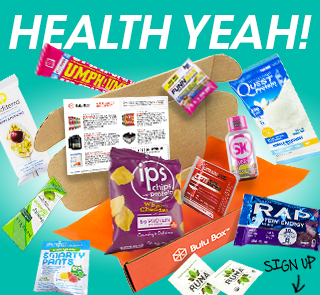 BULU BOX IS A MONTHLY BOX OF HEALTHY DISCOVERIES THAT WILL UPGRADE YOUR HEALTH
Share your referral link!
Close
About Us
Bulu Box is the first health, nutrition and weight loss discovery box designed to help you feel your best. Each month, you'll get a box curated with a new mix of 4-5 premium samples from top brands to try. Every sample is sufficient enough to decide if the product is right for you. Of course, shipping is always free and you can cancel anytime. Share your thoughts about each product in your sample surveys; you can earn 50+ Reward Points (that's $5.00!) each month! Use your points to purchase your new favorites in full size at BuluBox.com. Here, you'll also get expert tips, tricks and a supportive community of Bulugans just like you. Join the discovery and find a healthier you!
© 2017 Bulu Box
This site is for educational and entertainment purposes.
It is not a substitute for medical advice, diagnosis, or treatment. More info.
*These statements have not been evaluated by the Food and Drug Administration. This product is not intended to diagnose, treat, cure or prevent any disease.

Updating your cart...
Loading...