Bulu Box is the best way to discover health, nutrition, and weight loss products.
We'll choose samples inspired by your profile. Choose between two boxes types: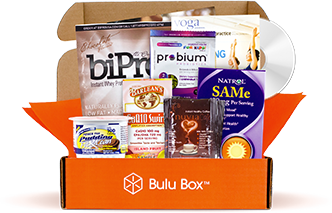 Bulu Box Original: This box provides a well-rounded sampling of all things health and nutrition. Each box contains 4-5 premium samples in the realms of sports nutrition, sleep, and healthy snacks. Plus, lifestyle extras like gym gift cards or DVDs may sneak into your box to cover all aspects of health!!
GET THE BOX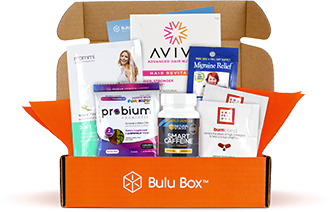 Bulu Box Weight Loss: Designed specifically to help with the varying factors of weight loss, this box contains 4-5 premium weight loss samples such as energy aids, healthy snacks, sleep aids, fat-burners and more. Plus, bonus weight loss items like fitness gear and kitchen tools may sneak into your box to give you an edge on your weight loss journey.
GET THE BOX
HERE'S WHAT SOME BULUGANS SAMPLED: