The Definitive Guide to Bulu Box
Bulu Box is the best way to discover the health, nutrition and weight loss products that are right for YOU! Here's how it works:
1. TRY SAMPLES
You'll LOVE discovering new products, but just as important as finding your new healthy faves is seeing which products don't work for you.
Try 4-5 samples based on your profile before buying full-size so you don't waste your money.

2. EARN POINTS
Speaking of money, want some more? Each month you can earn up to 100 Rewards Points (that's $10!) just for subscribing and sharing your thoughts. Log in to your account to fill out your sample surveys about the products you just tried.

3. CASH OUT
Once you've earned Rewards Points you can use them like actual cash towards a full-size purchase of your new favorite product. Some Bulugans even get their order completely free! How many points can you rack up?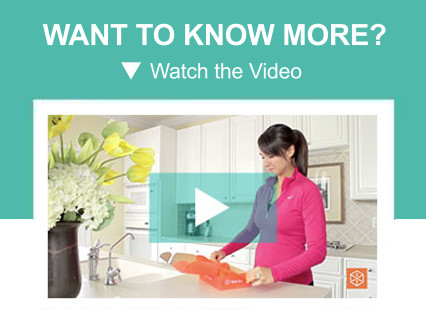 Here's What Some Bulugans Discovered in Their Boxes

---
Ready to Join?
CHOOSE THE PLAN THAT WORKS BEST FOR YOU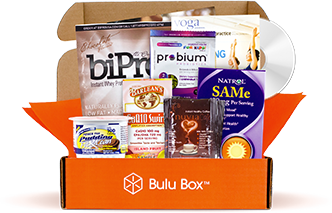 Bulu Box Original: This box provides a well-rounded sampling of all things health and nutrition. Each box contains 4 to 5 premium samples such as sports nutrition, sleep, and healthy snacks. Plus lifestyle extras like gym gift cards or DVDs to cover all aspects of health!
GET THE BOX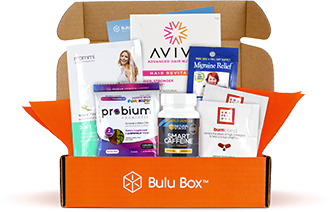 Bulu Box Weight Loss: Designed specifically to help with the varying factors of weight loss, this box contains 4 to 5 premium weight loss items such as energy aids, healthy snacks, sleep aids and fat-burners. Plus bonus weight loss items like fitness gear and kitchen tools.
GET THE BOX